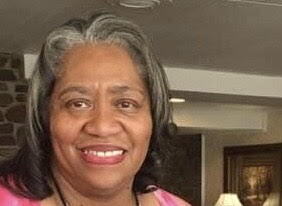 Pastor Karen Bell-Garland
Pastor Karen Bell-Garland is a native of Middletown, Ohio. She accepted Christ at an early age under the pastorate of the late District Elder Henry Jones at Bethel Temple Church in Xenia, Ohio.  

     Pastor Garland completed the required course of study through Aenon Bible College to become a licensed and then ordained minister through the International Pentecostal Assemblies of the World. She received an Associate's Degree from Allegheny County Community College, Bachelor of Science from Geneva College, Master's Degree from Indiana University of Pennsylvania, and is currently in the Doctoral program at Waynesburg University. 

     Pastor Garland has over 20+ years experience working as a Drug and Alcohol Counselor and an Assistant Clinical Supervisor. This experience was gained through Sojourner House, Inc. and Clear Day Treatment Facility of Westmoreland County.   

    Pastor Garland's passion is working with troubled youth, single female parents and families to bring about wholeness and healing.  Her mandate from the Lord is to take the gospel of Christ to those who have nothing to give in return.  She started fulfilling this calling in 1998 by becoming the Outreach Pastor of United Apostolic Church in their McKeesport location. In addition to Outreach she started a 12-Step Recovery Ministry to struggling addicts called Courage to Change, Bright Horizon's Youth Program – ministering to hurting children, and started a senior citizens Bible Study through Douglas Plaza – a senior citizen's housing complex.  

    In March of 2006, Pastor Garland founded Zion Apostolic Assembly of McKeesport with a mission statement and purpose that reads: "Reaching the World with the Word of God."  Our purpose is to reach lost souls for the building up of the Kingdom of God, to encourage and empower the body of Christ to be strong in the Lord and of good courage in this righteous fight."   Pastor Garland's focus is God-centered, sharing God's love to all generations. She regards everyone as precious in God's sight.  
    
    The vision that God has giving Pastor Garland has taken the ministry to new levels in Christ.  In 2008 Pastor Garland received the "50 Women of Excellence Award" from the New Pittsburgh Courier for her excellent work as a female pastor.  In 2010 Zion's School of Ministry was established training, teaching and preparing church leaders and ministers for the work of the Lord. In 2017 Zion's School of Ministry is now Zion Theological Institute, in cooperation with Oral Roberts University offering credited and non-credited courses. In 2018 Pastor Garland founded Just In Time Counseling Services. JIT is a therapeutic counseling practice with the expressed goal of helping individual, couples, families and groups achieve their optimal mental and emotional functioning. 
She is Called, Chosen and Ordained by God